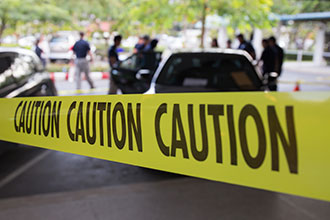 Pax Bello Security Solutions specializes in documentation review, by critiquing essential documents related to Emergency Preparedness. Our subject matter experts can review your documentation and provide comments, and suggestions; we can help develop new documents that reflect the nuances of the new standards. Pax Bello Security Solutions resources can be used by your institution during the "tabletop" exercises to monitor or participate during the drills to develop better outcomes. Finally, we can provide training for your staff in preparation for an actual incident.
Security
Pax Bello Security Solutions offers subject matter expertise in developing, implementing and managing a healthcare security program that provides the needed levels of control and protection while maintaining or improving the desired levels of accessibility, service and patient satisfaction is a challenge.
We have extensive experience providing a wide range of security and workplace violence assessment and planning services for healthcare facilities. Our hospital security consulting and expert services are always focused upon your unique culture, values, history, location, composition, risks, vulnerabilities, threats and budgets.  We know it is particularly essential to elicit the support for, understanding of, and involvement in security by all departments and staff
Environment of Care
Pax Bello security Solutions offers healthcare facilities a comprehensive and regular audit process for your Environment of Care Program. This program consists of regularly scheduled, on-site visits that include a comprehensive review of all your EC Elements of Performance; via compliance verification of records and documents (including all Management Plans, Risk Assessments, Annual Evaluations, EC Reporting & Committee Activities, Fire Drill & Alarm Testing, ILSM, PCRA, detailed review of your SOC, Performance Improvement Plans, etc.). Each scheduled visit includes a physical site evaluation consisting of random staff challenges in mock survey fashion combined with a hazard surveillance and life safety tour. Our program can help EC professionals significantly enhance their confidence & capabilities during time of survey.